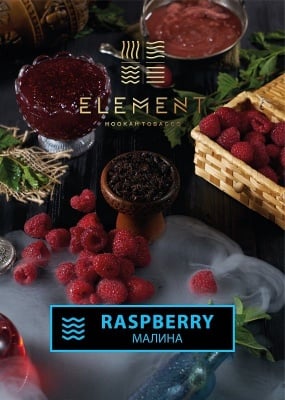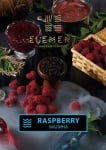 Free shipping
for orders over 50 €
Discount period from
30.11.-0001
to
30.11.-0001
Book
Collect from our stores
0 700 20 456
Order by phone
Add to Favorites
Your favourite products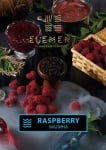 Add to cart
Information
Raspberry 40 g (average line - WATER) - Hookah tobacco by Element
Raspberry - Raspberries and homemade jam
Line "WATER" - An average strength tobacco, it is suitable for those who prefer ease in smoking process and not too distinct flavor of tobacco. WATER ELEMENT is a riot of emotions, the world of feelings and subtle sensations. Water is multifaceted and boundless. It is everywhere: we admire easy movements of waves, the transience of rivers, waterfalls and mysterious underwater world. Water is where it all starts.
Specifications of ELEMENT Tobacco:
- LONG AND BRIGHT SENSATION OF FLAVOR - The average duration of smoking — 60 minutes, rich flavor and strength is maintained throughout the whole smoking process.
- HEAT RESISTANCE AND SMOKINESS - Due to high quality tobacco leaf and the way of processing it, ELEMENT loves heat. It's heat resistance is above average, it easily restores the flavor when blowing and cooling the bowl.
- EASE OF USE - ELEMENT is finely chopped, without debris and excess syrup. No need to be a professional — it takes just to put tobacco in any bowl and smoke.
- PACKAGING - Three-layer film is used in order to preserve product's flavor, which protects from light and moisture.
- SOFTNESS OF SMOKING - Liquid nicotine is not used in production of tobacco mixture, so tobacco is gently smoked and does not irritate the throat. Such effect is also achieved by moistening the tobacco leaf.
- EXCISE TOBACCO - This is a guarantee of stable quality and flavor. Excise tobacco undergoes sanitary and epidemiological control, which confirms its safety.
Raspberry 40 g (average line - WATER) - Hookah tobacco by Element