Pre-filled pods for Airscream Vape AirsPops - Ice Toba - 19mg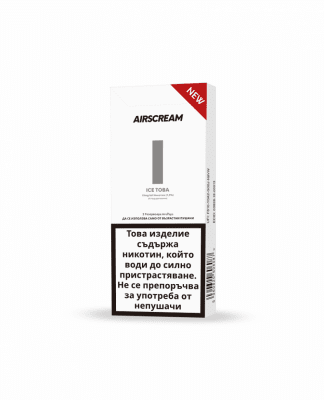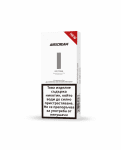 Free shipping
for orders over 50 €
Discount period from
30.11.-0001
to
30.11.-0001
Express order
guest checkout !
Book
Collect from our stores
0 700 20 456
Order by phone
Send inquiry
We will reply in a timely manner
Add to Favorites
Your favourite products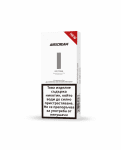 Pre-filled pods for Airscream Vape AirsPops - Ice Toba - 19mg
Add to cart
Information
2 Cartridges (Pods) 1.6 ml Ice Toba 19 mg/ml nicotine strength (1.7% Nic salt) for e-cigarette Airscream AirsPops
Ice Toba - Super smooth tobacco blend with added icy sensation
Specifications:
One pod - around 500 puffs
Resistance: 1.5 Ohm
Pod capacity: 1.6 ml
NOTE:
The price is for 2 cartridges (pods)!
AIRSCREAM Pods are only to be used with AIRSCREAM Device!
How to use:
Please remove the plastic stopper at the top and bottom of the cartridge, and press the cartridge into the AIRSCREAM battery. When you hear the sound of CLICK, you are ready to vape! Once the cartridge is empty, simply replace it with a new one.
WARNING
NOT FOR SALE TO MINORS!
Keep away from children and pets!
Harmful if swallowed or if inhaled. May cause damage to organs through prolonged or repeated exposure.
2 Cartridges (Pods) 1.6 ml Ice Toba 19 mg/ml nicotine strength (1.7% Nic salt) for e-cigarette Airscream AirsPops
Ice Toba - Super smooth tobacco blend with added icy sensation
One pod - around 500 puffs