Lady Killer 50gr - Adalya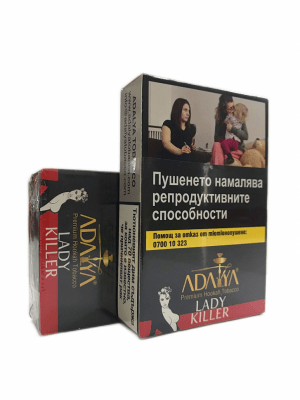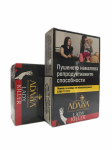 Free shipping
for orders over 50 €
Discount period from
30.11.-0001
to
30.11.-0001
Book
Collect from our stores
0 700 20 456
Order by phone
Add to Favorites
Your favourite products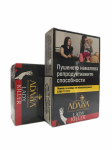 Lady Killer 50gr - Adalya
Add to cart
Information
Lady Killer 50 g - Hookah tobacco by Adalya
Lady Killer - Honeydew melon, wild berries, mango and mint.
Adalya is one of the biggest and most recognizable shisha brand on the world market. The tobacco - mainly fine to medium cut - from the popular Virginia tobacco leaves, is produced in Turkey according to the highest quality standards, which is why it ensures a constant smoking quality.
The perfectly moistened shisha is suitable for phunnel and traditional hookah bowls.
- Origin: Turkey
ATTENTION:
This tobacco product is not intended for online sales!
Forbidden for use under the age of 18!
Lady Killer (Honeydew melon, wild berries, mango and mint) 50 g - Hookah tobacco by Adalya