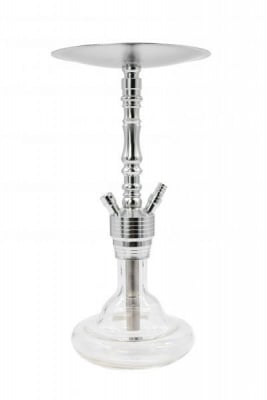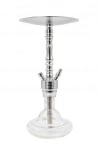 Безплатна доставка
Unavailable
Този продукт е с безплатна доставка.
Discount period from
30.11.-0001
to
30.11.-0001
Book
Collect from our stores
0 700 20 456
Order by phone
Add to Favorites
Your favourite products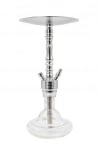 Add to cart
Information
Original silver Hookah Dschinni Pico
The Hookah Dschinni Pico is a hookah light of only 1.3 kg but terribly effective! Successor of the Flex Hybrid series, it is equipped with the most innovative systems such as the "click" closure or a column with closed chamber (purge closed chamber).
Dimensions:
- Height: Approx. 40 cm
- Weight: 1.3 kg
Specifications:
- Smoke column with integrated 18/8 cut
- Material - anodized aluminium
- Handmade borosilicate bowl
- Hose connector with included 14.4 adapter
- Easy to clean
- Without diffuser
Kit content:
1 x Hookah
1 x Charcoal plate
Original silver Hookah Dschinni Pico