Hospitals should sell e-cigarettes and provide vaping lounges, health officials say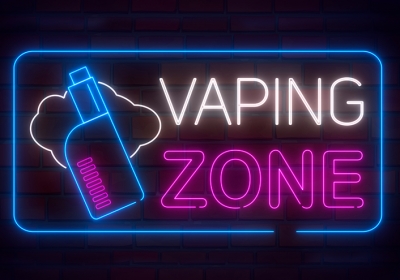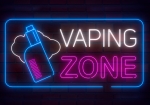 Hospitals should sell e-cigarettes and provide patients with vaping lounges, health officials have said.

Public Health England (PHE) said patients should be allowed to vape in private rooms and purchase e-cigarette devices in hospital shops to help stop them smoking regular cigarettes.

Government officials should also help manufacturers license e-cigarettes as medical quitting aids, PHE recommended.

They said this would allow NHS GPs to prescribe the devices to patients trying to stop smoking.

The radical recommendations come following the publication of PHE's latest independent review into the evidence about e-cigarettes.

Vaping only poses a fraction of the risk of smoking, experts from King's College London, the UK Centre for Tobacco and Alcohol Studies, the University of Stirling and Cancer Research UK concluded.

Experts estimated 20,000 smokers who take up e-cigarettes are quitting smoking each year.

However, after a steep rise in usage the number of e-cigarette users has plateaued at just under three million people in the UK, according to the review.

One of the reasons the numbers have stopped increasing could be due to thousands of smokers "incorrectly" believing vaping is as harmful as smoking.

The experts found two in five smokers have not tried an e-cigarette.

PHE experts, writing in The Lancet, said: "Although not without risk, the overall risk of harm is estimated at less than 5% of that from smoking tobacco; the risk of cancer has been calculated to be less than 1%."

Martin Dockerell, tobacco control lead for PHE, said: "We are saying no smoking anywhere on the grounds [of hospitals], no smoking in the smoking shelter - that shelter becomes a vaping shelter.
"There are two parts to being a smoke-free hospital, one is not allowing smoking on the premises, the other is helping every smoker to quit.
"Some hospitals will decide, especially with their longer-term patients or patients who don't have a choice whether they are there or not, where it will be appropriate to have spaces indoors to have spaces where vaping is permitted.
"The strongest case for that is psychiatric hospitals because [these patients] have got the highest prevalence of smoking and the highest levels of smoking related harm.
"Single occupancy rooms are quite common in mental health trusts so that makes it very easy for people to vape in a single occupancy room without any annoyance to anybody else."
With regards to regular hospitals, he said each NHS trust will make their own policy but PHE would "certainly encourage" at least some single occupancy rooms be available for vaping.
He added: "There is no reason why a hospital shouldn't designate some indoor areas where patients and visitors can vape."
Professor John Newton, director for health improvement at PHE, said: "Every minute someone is admitted to hospital from smoking, with around 79,000 deaths a year in England alone.
"Our new review reinforces the finding that vaping is a fraction of the risk of smoking, at least 95% less harmful, and of negligible risk to bystanders.